So the majority of my day was spent like this:
In front of this:
Hangin' by the pool in my STUNNA SHADES. Just can't beat it.
It was the perfect "Me Day". I started out with my favorite breakfast...eaten slowly and in my PJ's and in front of the computer with my beloved cup o' joe.
Oh yeah I may have had this little gem of a show playing in the background for an hour straight.
FUN FACT: My little sister is named Kelly because I begged my mom to name her that. I thought that if she was named Kelly she would grow up to be as pretty as Kelly Kapowski. ohhh the innocence of youth.
Also I would like to take this time to confess that I am breaking from the norm and saying that Slater is WAY hotter than Zach. But then again, I always go for the "tall, dark, and handsome" men. I mean cant argue too much with this hunky image: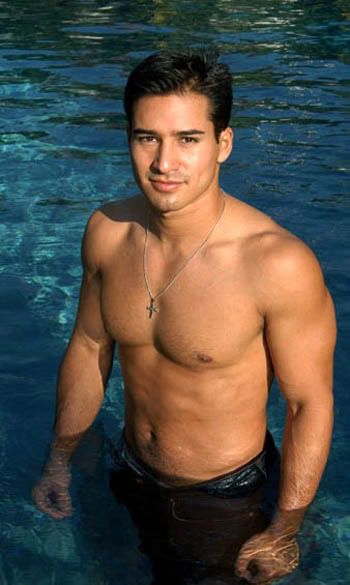 YES, PLEASE!
After breakfast and a good solid hour of acid wash jeans and teased hair I headed out for a little shoppage with the momster.
I picked up a cute little sundress (to add to the collection) and a little pair of white shorts, that are OH-SO beachy. :)
Did I mention that I am going to the beach in T minus 216 hours?! (Thats 9 days for those of you who do not possess the impressive math skillzz that I do) Totally kidding, its called a calculator kids.
After tearin up the mall, my mom and realized that it was nearly 2:00! Which means we needed LUNCH! One of the only places that my mom and I can agree on for lunch is Jason's Deli. I had the "build-your-own" sandwich with turkey on whole grain and a side of fresh fruit. Sorry dears no pic!
Later in the day (after the stunnin and sunnin time) my sister and I hit the town again for more shoppin. Where did we go?! uhh TARGET...of course! She filled out an application and I browsed the bathing suits. I really think they have the best bathing suits EVER! Unfortunately I am too low on the cash flow at the moment, so they had to wait. I said a tearful goodbye and we headed on to the next stop.
I had to pick up some party favors for this little babe:
ITS THE BFF'S BIRTHDAY!! Isn't she just sooo sweet and innocent?!

What party favors did I pick up you ask? Ill give you a hint:
We are planning on a SUPER celebration that I have been resting up and preparing for all week. I picked up one of these:
Little Black Dress Merlot. The wine of choice. Love it.
I also picked up a REAL "little black dress" to rock out tonight.
SUPER PUMPED ABOUT ROCKIN OUT IN IT TONIGHT!!
After picking up these "party favors" I went back to the familia's casa to watch this little know show:
I haven't really watched the show at all, but my family loves it. I didn't really have any opinion on who I wanted to win but I just don't think that it matter anyways...if you are in the top two you will be famous, end of story.
After that it was time to head home, get in the pjs, and wrap up the "Me Day". It turned out to be quite the success and I fell so much better now!
Today will be more laying out by the pool, working hard the RAVE, and then really ravin it up for the BFF's birthday celebration.
Hope everyone has a great day!
Lots of Love, <3 Ems.